Your practice is more than just your livelihood, it's the foundation of your retirement. If you've considered selling, you'll be looking to maximize your practice's value in order to ensure the highest amount of liquidity that you possible can. Your book of business is likely your largest and most precious asset. If you're even considering taking the next step, check out our 4 suggestions to increase the value of your business.
Focus on your profitability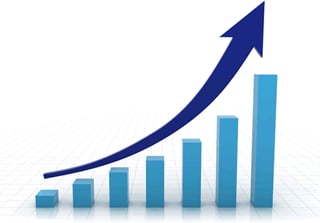 We're all concerned with increasing profitability over time, however, many don't consider the impact of profits from a buyer's perspective. By focusing on increasing profitability via overhead reductions and increasing overall efficiency, it's a surefire way to boost value. What are your key markets for growth? Identifying that will help a buyer realize that they can take your practice to the next level. If you can't articulate the opportunity for future profits to a buyer, they may not be able to glean this for themselves and that could jeopardize the likelihood that you'll get the deal done.
Focus on your recurring revenue
Buyers will pay a premium for recurring revenue. Not every practice can continue demonstrate profit and increased sales without varying their client base. Yet, concentrating on this specific area of your revenue stream will help demonstrate the value of your practice. Continuing to build your book of business through new client acquisition, even while you're contemplating selling, will help your purchaser understand your practice's revenue trajectory. Demonstrating and providing use cases from within your existing book of how you mine your existing client base for future sales will also go a long way to show a buyer the many opportunities to earn revenue if she were in the driver seat.
Focus on teaming
The reality is a great plan is meaningless without execution. With respect to our industry, that means putting the right people in place in your practice to do just that. This could be complimenting your efforts with staff to allow you to focus on sales and acquisition as they compliment you with back office support. In addition, you may have already begun winding down or hit some stagnation on the sales side yourself. If that's the case, consider teaming with a junior or associate advisor. That individual could work the bottom 3 quartiles of your practice and mine future revenue opportunities, develop relationships with the beneficiaries of your existing clientele, and just ensure that your practice maintains that level of service they've been accustomed to. Moreover, that advisor could evolve into a business continuity partner for your practice, and may even be the right candidate to buy into your practice over time and one day take the reins when you're ready to step away. When you're ready to take the next step and identified a good teammate, incentivizing them with some stake, beyond commission splitting, in your practice allows them to take a more active interest in the overall health of the business and will likely decreases you creating an internal competitor within your business.
Focus on your support network
Knowing what the drivers of value are for your practice will assist you when it comes time due diligence in any transaction. Buyers will spot deficiencies in your business, so it's important you understand what are the opportunities for improving value are. If you are associated with a home office, seek their support as they likely have helped others in your position. If you're truly independent, considering seeking the assistance of a professional valuator. These folks might be able to help you identify areas of attention that you can work on to improve value.
If you're considering selling your practice tomorrow, then you need to focus on maximizing your value today. Doing so will go a long way to help you understand your true worth and help you pitch your practice to prospective buyers. Good luck!